SIG WM BLACKLEY 6TH H.L.I.
241304 Signaller William Blackley
6th Battalion, Highland Light Infantry

killed in action 4th October 1918

aged 32


Anneux British Cemetery
Freeland Church Memorial, Bridge of Weir



Son of William Blackley and Anne Campbell
Husband of Helen Fichlie
Father of Annie and Agnes
Windsor Place, Bridge of Weir
---
His Life
William was born on 25th August 1885 in 7 Port Glasgow Road, Ladyburn, Greenock the first child of William Blackley from Twynholm, Kirkcudbright and Anne Campbell from Glasgow who had married in Milton, Glasgow on 28th June 1878.
In 1881 William (40) and Ann (30) were living in 3 Victoria Place, Hamilton, Lanarkshire. William was a stonemason, and Ann's brother, Peter Campbell, was boarding.
By 1891 the Blackley family of four was living in Black Land, Bridge of Weir, and William (5) was at school.
William senior was a widower by 1901 and living with young William (15), now a telegraph messenger. Annie (12) was a residential inmate at the Paisley Industrial School in Albion Street.
In 1911 William junior (25) was a postman, and boarding with William McAulay and his family in 2 Windsor Place, Main Street, Bridge of Weir. William Blackley senior (70) was still working as a stone mason, and living at the Elbow in Bridge of Weir.
On 15th September 1911, William Blackley junior married Helen Fichlie, a domestic servant from Kirkton Lodge, Bridge of Weir. The service was conducted by Reverend Thomas Steele in Freeland Manse. A daughter Annie was born on 19th June 1912 and Agnes on 23rd July 1914.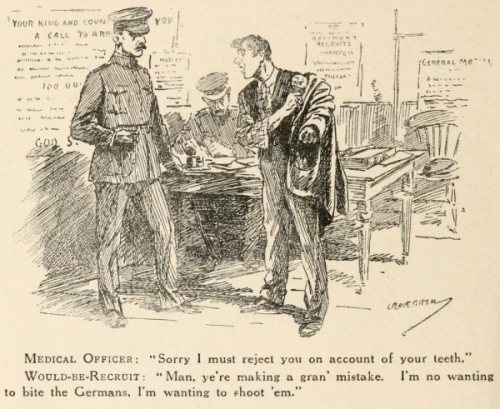 William volunteered for the Royal Highlanders (the famous Black Watch) on 7th November 1914 but he was discharged on 13th November on medical grounds "not being likely to become an efficient soldier". William had "poor physique, his chest was only 31½ inches fully expanded, and he had bad teeth".
In August 1915 (when medical requirements may have been more relaxed - or perhaps William had built himself up and fixed his teeth) he joined the 6th Battalion of the Highland Light Infantry as a Signaller. William Blackley's Medal Index Card does not record the date he first entered the theatre of war, or where, but he did not receive the 1915 Star. The Battalion formed part of the 157th Brigade of the 52nd (Lowland) Infantry Division which fought in Gallipoli, Palestine and, from March 1918, France where it fought in the Second Battle of the Somme and the Second Battle of Arras. In early October 1918, William was with his Battalion when it was preparing, as part of the Third Army, for the successful breakthrough of the Hindenburg Line at Cambrai.
William Blackley was killed on 4th October 1918, just five weeks before the end of the War. The War Diary for the Battalion that day records that between 1930 and 2200, the 157th Brigade was relieving the 155th Brigade in the front line trenches to the south-west of Cambrai. During the relief there was intermittent shelling from the German lines, with a number of gas shells. Two "other ranks" were killed. He is buried near where he fell at the Anneux British Cemetery near Cambrai.
He left his widow, Helen, and two daughters, Annie aged 6 and Agnes aged 4.
---
Siblings
| 1891 Census | | 1901 Census | | 1911 Census | | Birthplace |
| --- | --- | --- | --- | --- | --- | --- |
| Name | Age | Name | Age | Name | Age | |
| William | 5 | William | 15 | William* | 25 | Greenock, Renfrewshire |
| Annie | 2 | Annie* | 12 | | | Greenock, Renfrewshire |
* = not in William Blackley's family home - see text for details
---
Sources
William Blackley birth certificate: 25th August 1885: Regd. 11th Sept 1885, Greenock.
1891 UK Census: Parish: Houston and Killellan; ED:4; Page:18; Line: 24; Roll: CSSCT1891_184
1901 UK Census: Parish: Houston; ED:1; Page:24; Line: 6; Roll: CSSCT1901_188
1901 UK Census: Parish: Paisley; ED: Paisley Industrial School; Page:8; Line: 3; Roll: CSSCT1901_210.
William Blackley employment record. April 1906. T.P. man, Bridge of Weir. S.O. Paisley.
1911 UK Census: Parish: Kilbarchan; Ward: Bridge of Weir. Page 17; Line: 21. 559/OB 002/00 017
1911 UK Census: Parish: Houston; Ward: Houston West. Page 13; Line: 1. 559/OB 001/00 013
William Blackley and Helen Fichlie Marriage Certificate: 15th September 1911; regd. 18th Sept 1911. Bridge of Weir
William Blackley WWI Pension Records
War Diaries: WO 95/2898. National Archives. 1/6th Highland Light Infantry. 4th October 1918:

PILLBOX CANTIGNEUL MILL (F 30a) 1930: Companies moved in Artillery formation with the respective guides. A & B Coy. To front line C Coy (counter attack Coy) to strong point 500 yards E. of Bn. H.Q. and C. Coy to reserve 200 yds in front of Battn. H.Q. Bn H.Q. to Copse A26 d3.0
2200: Relief reported complete. Intermittent shelling during relief. Number of gas shells. 3 O.R. wounded. 2 O.R. Killed.

Paisley and Renfrewshire Gazette

7th November 1914: William Blackley, Postman, enlisted at Bridge of Weir into Royal Highlanders (the famous Black Watch).
28th August 1915: Listed as having taken oath of allegiance to King and Country - 3-6 HLI. Address: Windsor Place
7th June 1919: BRIDGE OF WEIR: Two of the five postmen, who were all in service, have resumed their duties, another two made the supreme sacrifice, while one still remains in service
14th June 1919: BRIDGE OF WEIR: In Bridge of Weir news last week, it was stated that two Post Office employees had returned from the Army to resume work and two had made the supreme sacrifice. Three postmen have fallen in the war, viz: Private William Kerr, 9th Black Watch, Private William McKenzie, 9th Black Watch, and Private William Blackley, HLI
4th October 1919: IN MEMORIAM: In loving memory of Signaller W. Blackley, 1-6th HLI, who was killed in action in France, October 4th 1918


"Until the day breaks and the shadows flee away"


Inserted by his Widow and Family, Blackhall, Bridge of Weir.

Medals: Victory, British War.
TO CITE THIS PAGE: MLA style: "Bridge of Weir Memorial". Date of viewing. http://www.bridgeofweirmemorial.co.uk/profile-blackley.html