1914-1919
Where did they play?
Records of membership or newspaper articles on local sports clubs give an insight into the men's social activities. The Ranfurly Castle Golf Club has a memorial to the members that were killed in both wars. Professionals employed by the club were not included.
Members on the memorial who lived in Bridge of Weir were George James Balfour, Ian McNiven Bannatyne, Alexander Leckie Cameron, Alister Duff, John Gray, Andrew Bain Jackson and George Jackson. Others listed below probably lived in one of the villages or towns within travelling distance.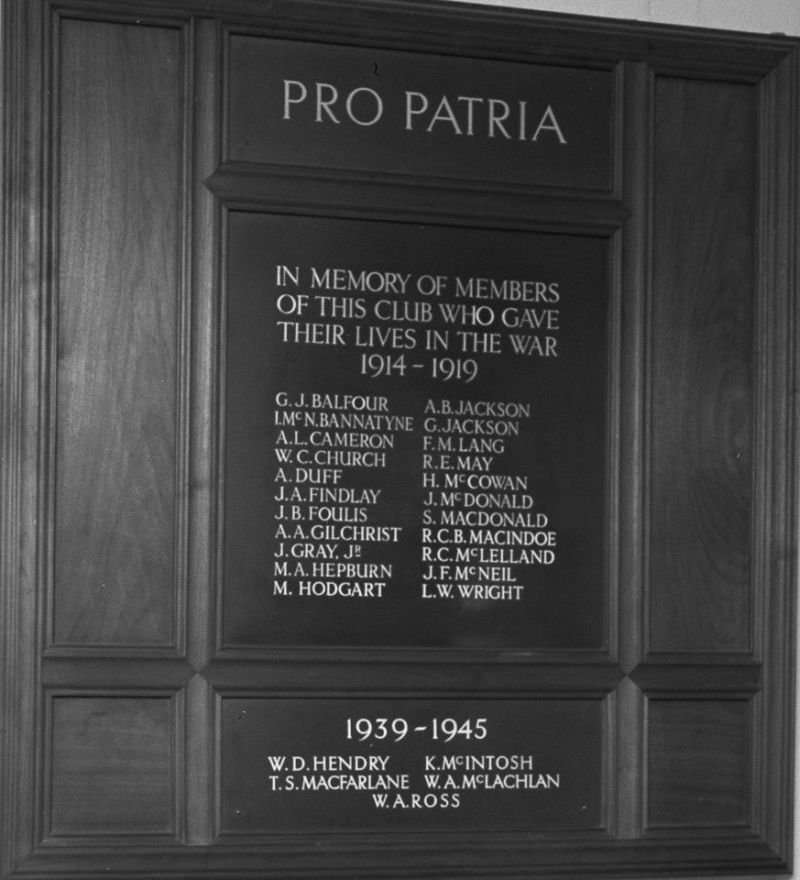 ---
Where were they born?
Where did they learn?
Where did they work?
Where did they pray?
Where did they serve?
Where and when did they die?
Where are they remembered?
---
TO CITE THIS PAGE: MLA style: "Bridge of Weir Memorial". bridgeofweirmemorial.co.uk. Date of viewing. http://www.bridgeofweirmemorial.co.uk/homes.html